Stamp Festival, 2012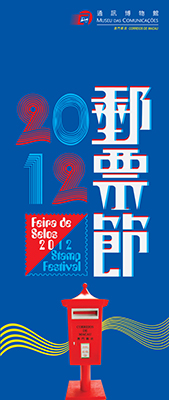 Since the United Kingdom issued the first stamp of the world in 1840, the chaotic charging method whereby the recipient has to pay for postage is changed. Stamps are not only used to prepay for postal service, but they are also a mini "name card" of the country by depicting its customs, history and culture. This small piece of paper contains a lot of information and wisdom, allowing people enrich their knowledge.
The "Stamp Day" was proposed by Mr. Hans von Rudolphi, an eminent German philatelist in 1927. Until nowadays, Germany, France, Luxemburg and other countries still celebrate the stamp festival in which stamp collectors will enjoy a festival of special activities and commemorative stamps will be issued. Starting from this year, Communications Museum will regularly organize the Stamp Festival to promote philatelic culture and encourage the public to appreciate stamps from the art and technology perspectives.
Booking Thematic Guided Visit
S1-003 Special Stamps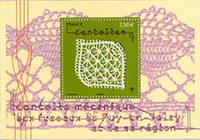 For the guided tours of the "International Awards", "3-Dimensional Stamps" and "Coin Covers of the United Kingdom" exhibitions, our Facilitators will adjust the content of the tours to make them suitable for visitors that have different knowledge on stamps.
Audience: Schools & Organizations
Duration: 30 minutes
Interactive option: Free visit
---
For walk-in visitors
Interactive Games
Funny Stamp Chess
Whether you come alone, with families or friends, have fun playing the large stamp chess at the entrance hall and appreciate the stamps at the same time!
Stamping Fun

Look for our special stamp desks at different areas inside the museum. Feel free to stamp on your lovely postcards and collect your happy moments at the Museum!
Stamp Bookmark Workshop

Participants will design a unique stamp bookmark by die-cutting and embossing colorful cards to create different patterns and using other decorative materials.
Location: Postal/Philately Gallery
Time: 11:00-11:30; 15:30-16:00
Participants: 20 persons per class
Price: Material free of charge
Temporary Exhibitions
International Awards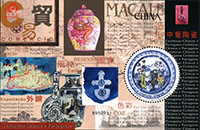 Stamps and souvenir sheets issued by Macao Post that have been the recipient of International Awards.
Period: 09/10/2012 - 13/01/2013
3-Dimensional Stamps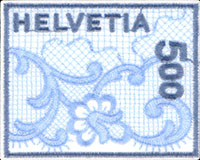 The design of a stamp is a "deduction" process, but the stamp printing is a process of "addition". When printing stamps, different printing techniques and types of ink are used, as well as various kinds of chemicals may also be used to give the stamp special fragrance or special effect. While stamps could be of different shapes and perforations, they can also be printed on different types of materials or in 3-dimensional format. The printing techniques today are going into the multi-media development stage. Let's use our senses to see, hear, smell and touch these special stamps
Period: 09/10/2012 - 13/01/2013
Coin Covers of the United Kingdom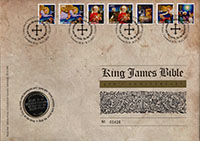 Coin cover is a kind of philatelic product with stamps and coin on the envelope. In the exhibition, you can see coin covers are jointly issued by the Royal Mail and the Royal Mint. Commemorative stamps are cancelled with the special day chop of origin. The topics are various, covering history, society, nature, science, culture, etc. In terms of their historical and cultural value, special art and design, and fine handicraft, these valuable collectables are highly worth of our appreciation.
Period: 09/10/2012 - 13/01/2013
Mailbox Painting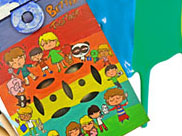 From past to present, the mailbox can be found at our doorstep, waiting for messages from afar. By using the old-style mailbox, we hope to arouse the participants' creativity to design and paint the mailbox that is full of important messages and precious memories under the theme "Love and Blessings".
Period: 09/10/2012 - 30/12/2012
New Clothes for the Pillar Box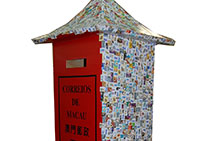 How does a "naked" pillar box wear clothes?! You're welcomed to see our pillar box with new clothes put on by our visiting students. Let's count how many Macao stamps are put on the pillar box. Can you recognize them and say their names?
Period: 09/10/2012 - 13/01/2013
Science and Art Activity for Primary Students - Component Revamp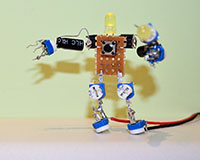 The exhibition shows the 3-dimensional works created by Primary 4 and 5 students using different electric components. If you are a science expert, you should know the name of each component. If you are a beginner, can you also distinguish them?
Period: 09/10/2012 - 30/12/2012
Special Activities