Photography Contest of International Museum Day of Macao, 2018
REGULATIONS
Objective:
In response to the International Museum Day 2018, and to achieve the objective of museums in Macao going into the community so as to enlarge the public space of service provision, the contest encourages photography enthusiasts in recording our homeland with the theme of "Taipa Houses x Taipa Story".
Qualifications:
Each participant can participate in one category and submit one entry.
Student Category - Macao residents under 18 years old (till 01/01/2018);
General Category - Macao residents, no age limit.
Requirements of Entries:
No limit of photo content, the theme's background of "Taipa" should be recognized by the audience.
Each submitted photo must include a title in Chinese (<15 characters), Portuguese or English (<20 words).
The submitted work must be originally created and cannot be previously published in public, awarded any prizes or bound by any copyright restrictions.
Color or black & white photos can be accepted, photos by computer synthetic and/or processing with special effects will not be allowed. It is allowed to make appropriate adjustments to the photo's brightness, contrast and color saturation.
The image and title of the photo cannot contain any indecent or illegal content. It also cannot contain promotion or advertisement of any commercial product or service.
Photo size & format: Minimum from 2MB to maximum 10MB; .JPEG or .JPG in electronic file, 1200 mega pixels or above is recommended.
Only one photo and its registration form will be attached in each Email. An Email confirmation will be sent within 2 working days upon receipt. Any claims of lost mail due to overload will not be accepted.
Prizes
Student Category
Student Category
1st Prize
Book coupons valued at MOP1500
Book coupons valued at MOP2000
2nd Prize
Book coupons valued at MOP1000
Book coupons valued at MOP1500
3rd Prize
Book coupons valued at MOP500
Book coupons valued at MOP1000
Appreciation Awards
Six winners for each category, book coupons valued at MOP300 per winner
Registration and Submission of Entries:
Evaluation:
The executive units will invite professionals in the fields of art, photography and culture to be the judges. The results are subject to the final judgment of the judges.
Criteria of evaluation: Interpretation of the theme - 40%; Creativity exhibited in the photo - 30%; Technical merit of the photo - 20% and Title of the photo - 10%.
Declaration:
Personal data collected in the Registration Form will only be used for the arrangement of the activity and handled according to the law of personnel data protection of Macao SAR.
All staffs of public or private museums of Macao are not allowed to participate in the Contest.
All submitted entries will be exhibited at the activities of International Museum Day. The executive units reserve the rights to copy, publish and translate the entries for other exhibitions and promotion without prior permission of the participants or remuneration.
If an entry were a product violated to the requirements, the participation will be considered null and void, and any prize paid to winning work will be recovered.
Any issues not covered in the regulations and clarification of doubts will be the exclusive competence of the organizers.
Organizers: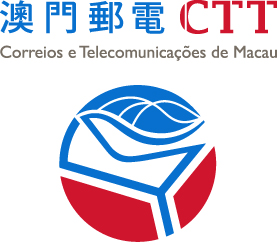 Inquiry: Communications Museum
Tel: 28718063, 28718570
Email: info@cmm.gov.mo
Web: www.cmm.gov.mo
Download registration From & Entry submission
Tel: 28718063, 28718570
Email: webmaster@museums.gov.mo
Web: www.museums.gov.mo