2016 SUMMER ACTIVITIES - COMMUNICATIONS MUSEUM
2016 SUMMER ACTIVITIES - COMMUNICATIONS MUSEUM
Program: Communication Camp - I Hear You
Objective: Participants can learn to better understand feelings of others through different "empathy games" that will enhance their communications skills when interacting with other people. The activity includes introduction to hearing impairment, hearing protection, interactive games and workshops.
Audience: 10 years old or above
Language: Cantonese
Vacancy: 30, first-come-first-served
Date: August 18, 19 (Thursday, Friday)
Fee: MOP 50.00, including materials and snacks.
Registration: From now till August 12, at the Museum's Reception ( Registration Form )
Activities:
Day 1: August 18, 14:30 ~ 17:30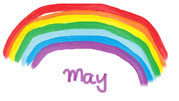 Venue: Communications Museum
Content:
Interesting games about empathy to enhance participants' communication skills.
Photo-frame greeting card workshop. Participants will try using Braille to write their names and messages.
Tour of "The Voice" special exhibition
Day 2: August 19, 14:30 ~ 17:30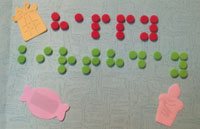 Venue: Communications Museum
Content: Some activities to be provided by Healthy Macau Association
Ways to maintain your hearing ability.
Interactive games and Q&A.
Experience pure tone audiometry and video ear speculum.